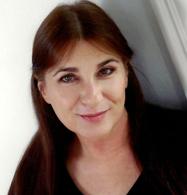 Virginia G. Dusseau, M.A., L.P.C.
Licensed Professional Counselor
People seek out counseling for many reasons. Whether it is for individual, couples or family counseling and therapy, my focus is to help you identify what is most important to you in your life that you wish to improve upon and strengthen, even if you are facing serious difficulties right now. For over 20 years, I have been dedicated to assisting my clients in reaching their goals, resolving their pain and challenges, and gaining the tools to live their lives more fully. My goal is to provide a comfortable and safe environment where you can discuss your concerns freely and be treated with the care and respect you deserve.
I received my Master's Degree in Counseling from Western Michigan University with a specialty concentration in Holistic Health and my Bachelor's Degree in Psychology from Michigan State University. I am licensed in the State of Michigan as a Licensed Professional Counselor. I have received advanced training in addiction and sexual abuse counseling. I have served as a consultant to healthcare facilities in areas of wellness and chronic pain, as well as working with businesses and industry with employee assistance/ outplacement and performance enhancement. Within my community, I have served as a facilitator for the Institute for Healing Racism.